Community Projects & News
G.R.S removes Graffiti from Comrades Marathon route. :: 2008-06-17
Graffiti Removal Services was contracted to remove unsightly Graffiti from part of the Comrades Marathon route ( Cowies Hill to Pinetown Bridge). Credit is due to the Pinetown Municipality in taking the initiative to remove unsightly Graffiti along this part of the Comrades route.
The Comrades is one of Durban's biggest annual events and furthermore one of South Africa's premier athletic and social gatherings. This year once again drew entrants and spectators from around the world with more than 11 000 participants taking on the 89 km route.
A stretch of Graffiti was removed along 6.8 km, the contract had to be completed within 1 week. G.R.S managed to remove all Graffiti with 1 day spare. In excess of 500 Graffiti tags, ranging in various shapes and sizes from various surfaces was successfully removed.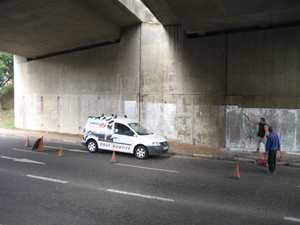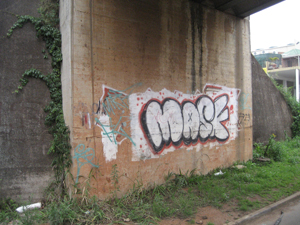 back to more community projects & news